Hokonui Sport Horses is a boutique breeding establishment based in the lower South Island of New Zealand. Hokonui Sport Horses focus is to breed top class showjumping horses with good minds and are proud to offer for sale top quality horses with national and international bloodlines and talent at a fraction of the cost of importing them!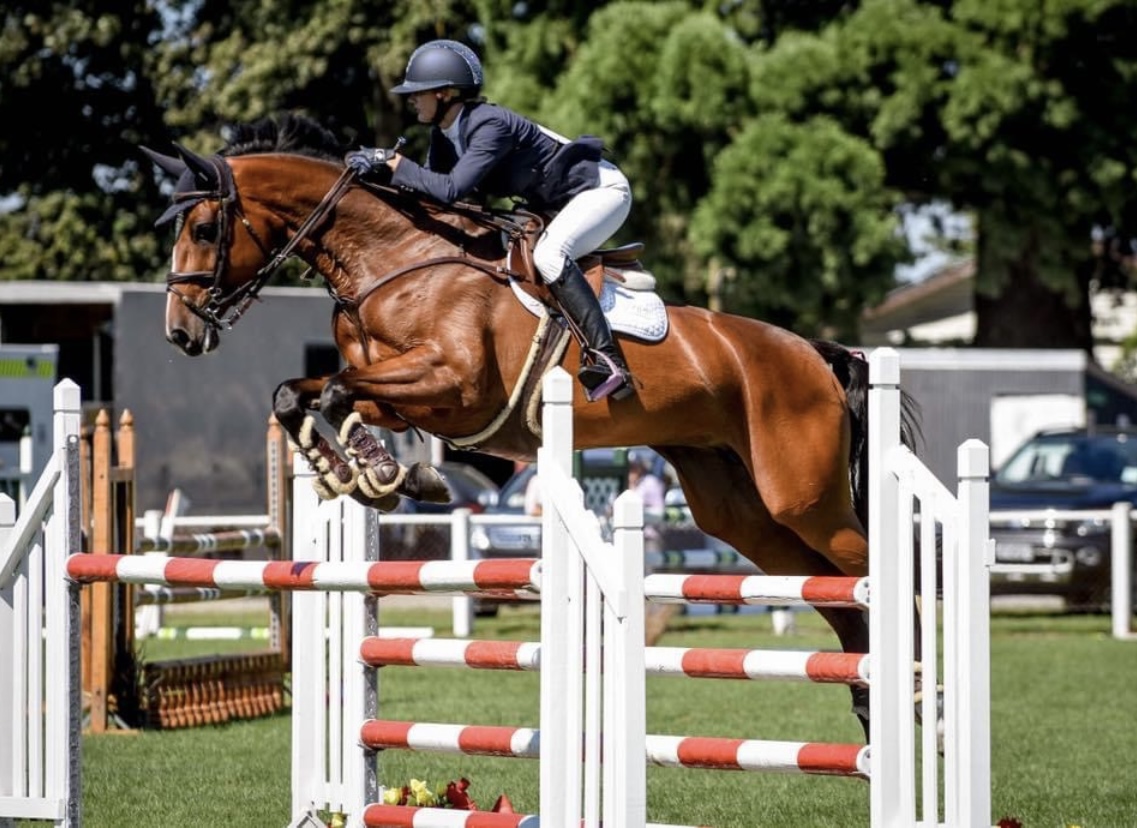 One of our imported mares Cazette HSH (Cassini 1 x Contender)
Situated in Gore, our block has a good mix rolling hills and flat pastures, as well as all the necessary facilities for a breeding and competition stud. Hokonui Sport Horses is the perfect setting to produce high calibre jumping horses. While predominately breeding to sell young horses, a small number will be retained for competition and breeding purposes. Only an hour's drive from Invercargill airport or an hour and a quarter from Dunedin airport, Hokonui Sport Horses is very accessible for people wanting to come and survey our stock. The climate ranges from beautiful hot summer days to the occasional snow in winter, perfectly suited to create tough and resilient horses. Drought proof, there is grass all year round and the horses are also fed supplements. Our main emphasis is on breeding to the best mares we can. This includes bloodlines, and the desirable characteristics of type, temperament, ability and the success of their family. The stallions we use are top quality, mostly frozen semen and are chosen for their characteristics, compatibility with the mare, and their ability to pass these characteristics onto their progeny. We also have our resident imported stallion Glenara Rockefeller. Enjoy your browse through our website, please feel free to contact us anytime with any enquiries you may have.