Hokonui Sport Horses is a boutique stud situated on the outskirts of Gore, New Zealand. We strongly believe in quality not quantity and the superiority of our horses reflects this. We primarily breed and sell young horses, with a small number being retained for competition purposes. The stud is 100 acres of rolling farmland. The grass grows green all year around and the horses grow up surefooted and confident. They are in a typical farm environment and become accustomed to children, animals, (dogs, ducks, cats, cattle etc) as well as heavy machinery and this produces quiet, safe and responsive horses.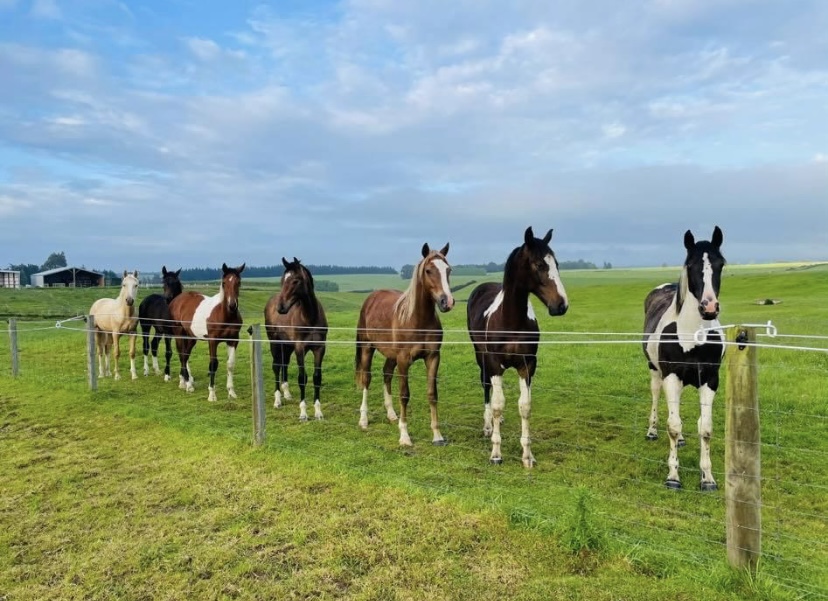 Some of our young stock
Our focus at Hokonui Sport Horses is on the mare. The mare accounts for at least 50% (and some believe up to 70%) of the progenys genetics, abilities and talents. Our mares therefore are handpicked and specially selected for their temperament, movement, talents, type, conformation, and athleticism. A strong emphasis is placed on choosing mares with great families, mares that have already proven their ability to produce top class horses. There are some New Zealand bred mares and three imported holsteiner mares from Germany. We chose to import these holsteiner mares after studying the families of them very carefully and after much deliberation and research into the different breeds and types of horses that are competing in Grand Prix and international classes.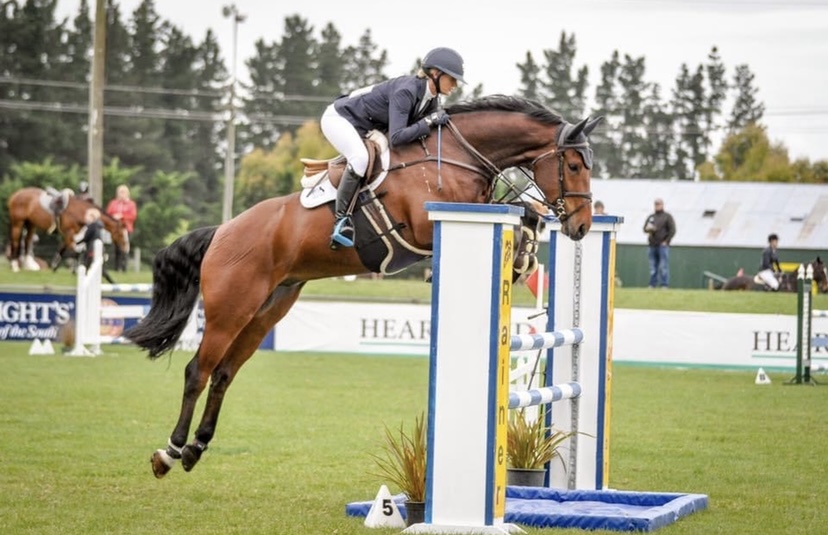 Amanda and Dexter HSH who is now based in Europe with Daniel Meech
Our mares run in a herd environment and it is delightful to see this dynamic and how settled they are. It's particularly lovely to watch the foals interacting with their sire! Our facilities include 2 foaling paddocks close to accommodation, with lights for viewing, 7 stables, a 60 x 40 m sand and rubber arena, a covered crush for scanning and inseminating mares and cattle yards that we use for young horse handling.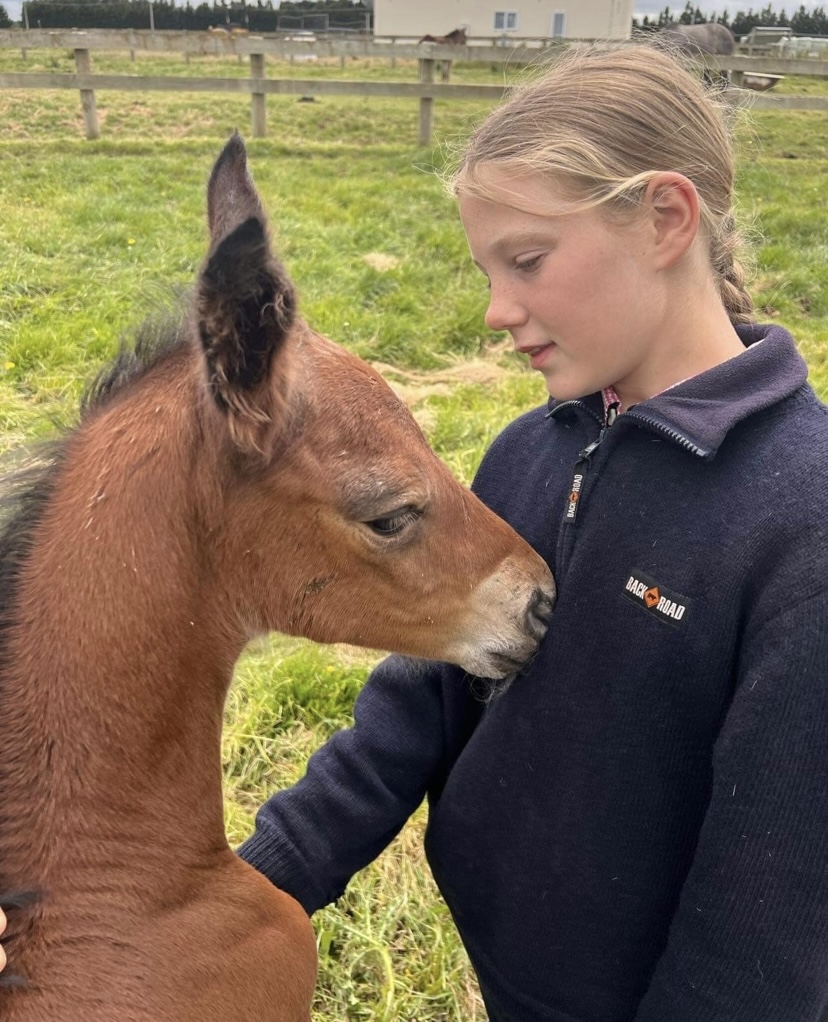 Grace and our gorgeous Glenara Rockefeller x Rumours NZPH foal